EARLY BIRD REGISTRATION IS NOW OPEN!
CALL FOR ABSTRACTS IS NOW OPEN!
STATE AND TRIBAL SCHOLARSHIPS ARE NOW OPEN!
JON A. KUSLER STUDENT SCHOLARSHIP AWARD IS NOW OPEN!
Protecting and Restoring Wetlands for People and Wildlife
We invite you to join us for NAWM's Annual State/Tribal/Federal Coordination (STFC) Meeting, to be held at the Arbor Day Farm's Lied Lodge in Nebraska City, NE from Tuesday, May 2nd through Thursday, May 4th, 2023, with an optional field trip available on Friday, May 5th. The purpose of this annual meeting is to support state and tribal wetland program managers, and other wetland professionals as they respond to challenges in the coming year. Although the meeting is currently scheduled to be held in person, we will be monitoring the COVID-19 pandemic very closely and will follow all federal guidelines and mandates related to public health and safety. If circumstances require it, we will shift the meeting to a fully virtual format.

Dates

May 2-4, 2023
Optional Field Trip - May 5, 2023

Location

Arbor Day Farm Lied Lodge
An Arbor Day Foundation Property
Nebraska City, NE

Index

Early Bird Registration is Now Open!
Registration fee includes meals but does not include lodging.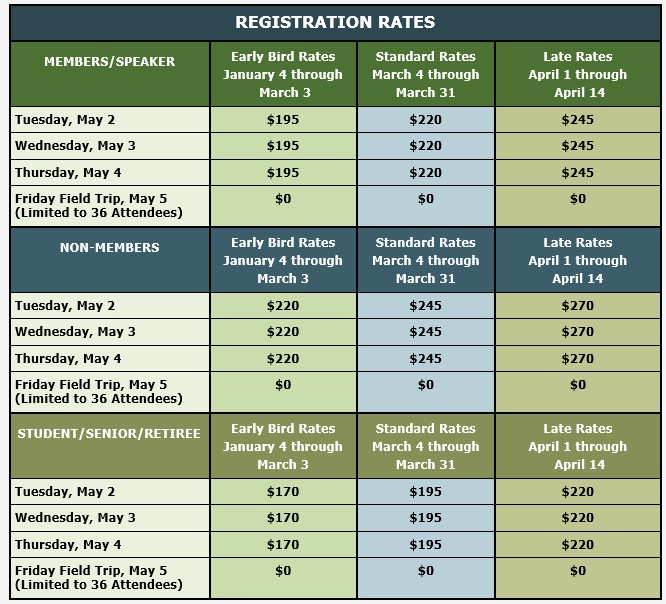 Student/Senior/Retiree - If you are not a current member of NAWM, please call Laura Burchill at 207-892-3399 for a discount code to complete your registration. If you would like to become a member of NAWM, visit our membership page.
The Missouri River has been highly altered the past century, including impoundment and channelization, eliminating thousands of acres of aquatic and terrestrial habitats, including many fringe and floodplain wetlands. The mainstem upstream impoundments have changed the natural hydrograph, temperature, and turbidity profile, which negatively affected many native species. The field trip will be by boat, with Nebraska Game and Parks Commission fisheries biologists who are very familiar with operating on the Missouri River. The several hour boat tour will begin and end in Nebraska City, and shuttles will be provided to get people to and from the boat ramp. During the tour, we will sightsee the current channelized Missouri River, visit a couple of early fish and wildlife habitat mitigation sites, talk about wetland restoration efforts, and discuss the associated Missouri River fish and wildlife species.
There is no charge for the field trip. Please come prepared for the weather and life jackets will be provided.
Cancellation - Refund Policy
If your plans change and you cannot attend, written notice must be provided to Laura Burchill, Office Manager at NAWM, by the following deadlines:
• January 4 – February 27, 2023: Full refund, less a $25 processing fee.
• February 28 – March 31, 2023: 50% of Registration Refunded
• After March 31, 2023: No refund
* You may transfer your registration to another individual, but you must notify NAWM of the change no later than April 14, 2023.

Draft Agenda is now posted (1/13/23)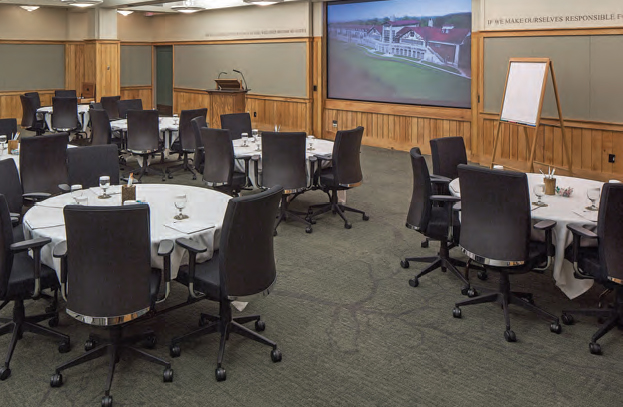 Daily Schedule

Day 1: Tuesday, May 2

8:30am – 5:00pm

♦ Opening, welcome, and full day of sessions

7:30pm – 9:00pm

♦ Wetland Videos & Popcorn

Day 2: Wednesday, May 3

8:30am – 5:00pm

♦

Full day of sessions

8:00pm – 11:00pm

♦

Bonfire (weather dependent)
Day 3: Thursday, May 4

8:30am – 5:00pm

♦

Full day of sessions
Day 4: Friday, May 5

8:00am – 1:00pm

♦

Optional field trip

♦

Hosted by the Nebraska Game & Parks Commission

– a guided field trip on the Missouri River

– only 36 seats available so it will be first come first serve!
Call for Abstracts is now open! Submission deadline is Friday, February 17, 2023 (available to U.S. citizens). Learn more here.

Be a part of this great event – secure your spot as a sponsor today! The earlier that you become a sponsor, the more visibility will be available to you via our website, NAWM publications and social media channels. For more information and to become a sponsor, please go here. Sponsorship deadline is Friday, March 31, 2023
A limited number of State and Tribal scholarships are available to U.S. citizens to assist those in needto cover travel, lodging and/or registration costs up to $1,000. Our intent is to support as many people as possible with the limited amount of funding we have. Deadline to apply is Friday, February 17, 2023. Learn more and apply here. You may also call 207-892-3399 for more information.
Jon A. Kusler Student Scholarship Award
NAWM is proud to announce the third annual Jon A. Kusler Student Scholarship Award competition is now open. The Award will fund all expenses for one or more U.S.-based students studying wetland science, law or policy (either undergraduate or graduate level) to attend NAWM's annual STFC meeting. Deadline to apply is Friday, February 17, 2023. Learn more and apply here.

Call for Silent Auction and Raffle
Arbor Day Farm's Lied Lodge
An Arbor Day Foundation Property
2700 Sylvan Road, Nebraska City, NE 68410
Room Rates
$139.00 per guest room per night plus tax
$98.00 per guest room per night (government rate; will be tax exempt if paid with a tax-exempt government credit card)
To make your lodging reservations, call 1-800-546-5433 by April 3rd and request a guest room under National Association of Wetland Managers block or on-line reservations can be made here, and in the drop-down special rate box select Group/Block and use the block code 2305NATION. You will need to give your credit card information to hold your room.
Transportation to and from Omaha Eppley Airfield or the Lincoln Airport is available upon request and should be booked at least 7 days prior to arrival. Fill out the airport shuttle request form or contact their Reservations Department by phone: 1-800-546-5433. They will pick up based on your flight information. The cost is $40.00 per person per trip. Specify you are with the National Association of Wetland Managers group.
NAWM is committed to providing a safe and welcoming environment for the annual State/Tribal/Federal Coordination (STFC) Meeting. All individuals participating in any in-person aspect of the Annual Meeting are required to follow the policies of the U.S. Centers for Disease Control and Prevention and the Arbor Day Farm's Lied Lodge. We will continue to revise our procedures as needed to reflect the current state of the pandemic. Anyone who refuses to follow Arbor Day Farm's Lied Lodge protocols and requirements will be required to leave the facility immediately and will not receive a refund for any expenses incurred by attending NAWM's Annual Meeting. NAWM cannot, however, guarantee that NAWM staff, board members or other in-person attendees at this meeting will not become infected with COVID-19. Learn more here.
NAWM would like you to share your favorite wetland photos which will be included in meeting materials. We are looking for a variety of images - wetlands, flora, fauna, and wetland friends! Photos should be submitted in .jpg, .png, or .pdf format and have a file size between 100KB - 10MB. To share your photo(s), please fill out this form.
Things to do Lied Lodge/Nebraska City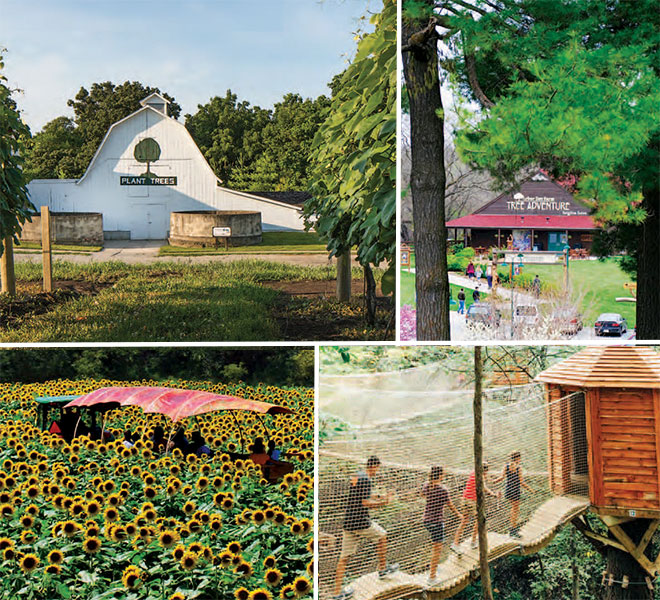 Arbor Day Farm Lied Lodge - Activities Webpage
Nebraska City
Please contact Ted LaGrange with any question on things to do around
Nebraska City at .
Agenda
Marla Stelk, Executive Director
National Association of Wetland Managers
(207) 892-3399;
General Information
Laura Burchill, Office Manager
National Association of Wetland Managers
500 Washington Avenue, Suite 201, Portland, ME 04103
(207) 892-3399; Fax: (207) 894-7992;