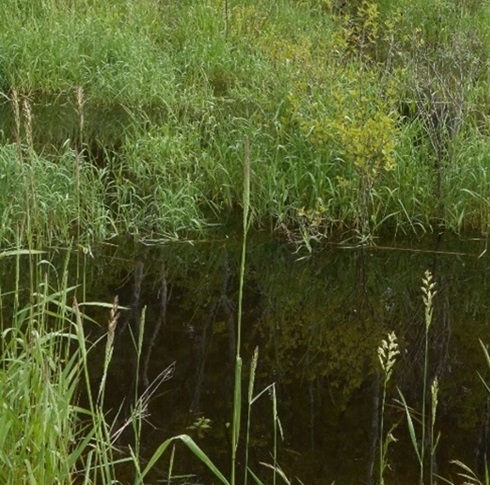 NAWM and the U.S. Environmental Protection Agency (EPA)have worked with Tribes to develop a series of webinars focused on developing effective Tribal wetland programs that accommodate and account for the unique ways in which Tribes manage their wetland and cultural resources. Beginning in 2018, NAWM and EPA worked with an advisory group from EPA Region 10 and the Pacific Northwest Tribal Wetlands Working Group (TWWG) to develop webinars; later webinars in this series capture lessons learned from Tribes in regions all across the U.S.
NAWM and Saint Mary's University of Minnesota GeoSpatial Services (SMUM) are currently working on a project to increase the capacity of Tribal Communities to protect, restore, and mitigate impacts to tribal wetlands by providing training on innovative tools, wetland science, grant writing, outreach, and communication. Along with an advisory workgroup composed primarily of Tribal wetland managers, NAWM and SMUM are developing a series of webinars focused on building Tribal wetland programs that are being presented in 2022 and 2023. Information on upcoming webinars is provided below.
Additional resources that may be of interest are available on the Tribal Wetland Programs webpage.
For more information and/or to join our email list for notices about upcoming events, please contact Laura Burchill at or (207) 892-3399.
If you haven't used Go To Webinar before or you just need a refresher, please view our guide prior to the webinar here.
View Past Tribal Wetland Programs Webinar Series Here
View a List of Tribal Wetland Programs Webinar Recordings Here

Developing Your Tribal Wetland Program
Thursday, February 16, 2023 - 3:00 p.m.-4:30 p.m. Eastern

ABSTRACT
This webinar will offer two examples of tribal wetland programs and how they have developed over time:
For nearly three decades, the Confederated Salish and Kootenai Tribes' [CSKT] wetland conservation program has utilized a combination of wetland-focused Tribal Ordinances, innovative partnerships with outside agencies and non-profits, and EPA Wetland Program Development Grants to monitor, preserve, and restore wetlands on the Flathead Reservation. Today, CSKT's wetlands are threatened by a rapid increase in local development and the effects of climate change. By analyzing years of functional assessment data and aerial imagery to better understand the trends of each watershed, CSKT now seeks to update their Wetland Conservation Plan for the next decade. This presentation will explain the tools used by CSKT and history of the program, with a particular focus on developing their new Wetland Conservation Plan.
The Fond du Lac Reservation began developing its Wetland Program in late 1998, even before the EPA had developed the Core Elements for Wetland Programs. Since then, Fond du Lac has achieved the goal of developing each of the core elements, most recently with the 2020 approval of its Wetland Water Quality Standards. This presentation will cover some key elements to consider in building a Wetland Program from the ground up, including the "four knows" of this development.
PRESENTERS
Rick Gitar, Fond du Lac Reservation - Office of Water Protection

Blair Libby, Confederated Salish and Kootenai Tribes
BIOS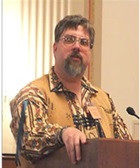 Rick Gitar is the Water Regulatory Specialist and Tribal Inspector for the Fond du Lac Reservation – Office of Water Protection, located in northeast Minnesota, where he has worked for over 20 years. He is the administer of Fond du Lac's Wetlands Protection and Management Ordinance, their Clean Water Act 401 Water Quality Certification program, and provides CWA Section 402 oversight for projects on the Reservation. Rick is also a credentialed inspector for EPA, conducting compliance inspections in the areas of wetlands and storm water. He conducts Fond du Lac's environmental reviews under NEPA and the tribe's Tribal Environmental Policy Act Ordinance. Rick received a double major B.S. in Biology (Botany Focus) and Journalism from the University of Wisconsin – Superior and a M.S. in Environmental Biology (Botany Focus) from the University of Minnesota – Duluth. Rick is also a Master Herbalist and teaches adult extension classes. He is currently enrolled in the online Doctorate of Herbal Medicine Program with AMNAH College.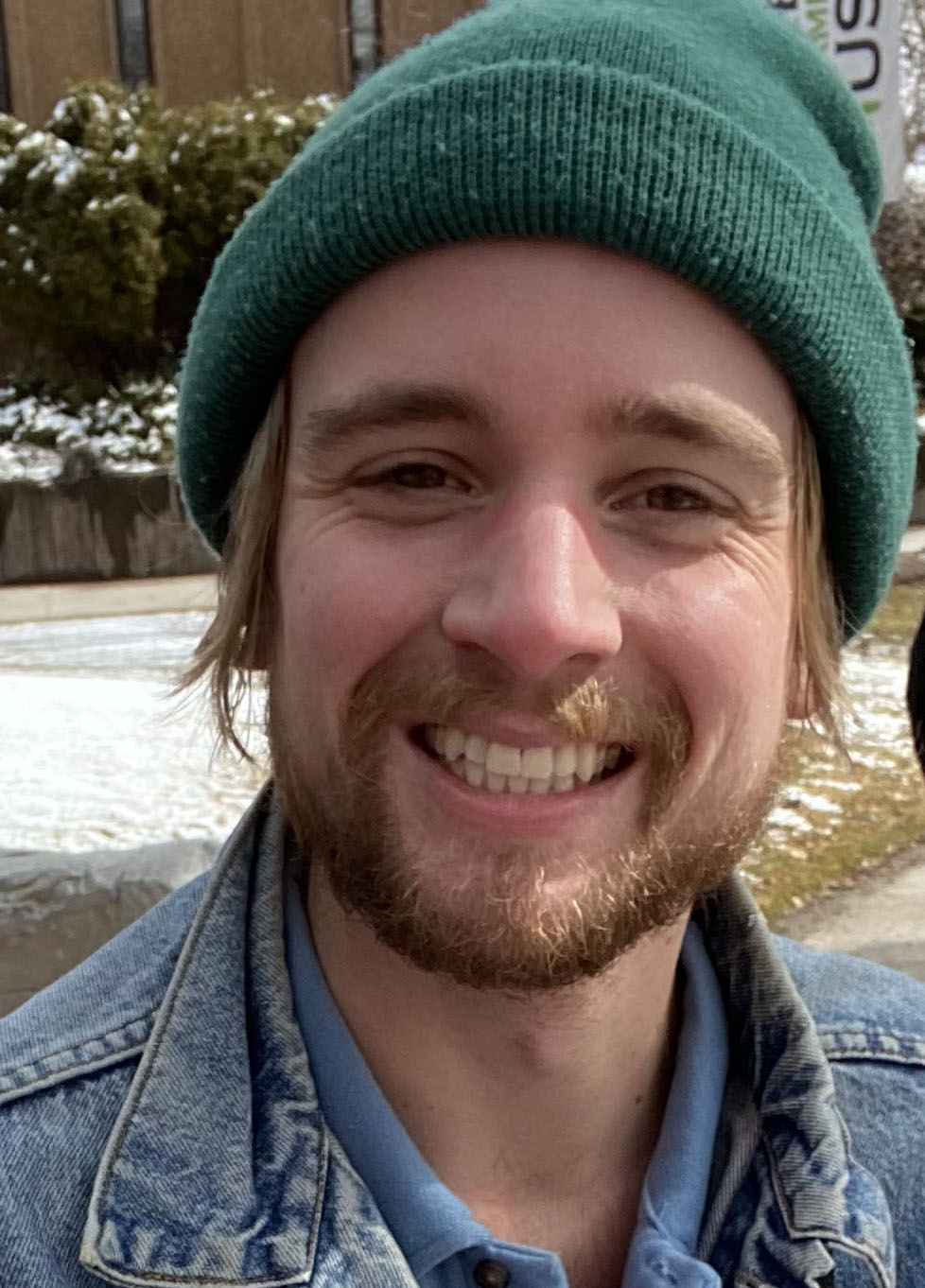 Blair Libby serves as the Wetlands Conservation Plan Coordinator for the Confederated Salish and Kootenai Tribes [CSKT], located on the Flathead Reservation in Western Montana. Prior to joining the staff at CSKT, Blair worked in wetland restoration on the Central Coast of California and environmental education in southern Arizona. He holds an M.S. in Environmental Studies and a certificate in Natural Resource Conflict Resolution from the University of Montana, and a B.S. from Santa Clara University. In his free time, he runs trails and drums in a few bands in Missoula, MT.




Monitoring and Assessment Data Collection and Applications for Tribal Wetland Programs
Thursday, April 20, 2023 - 3:00 p.m.-4:30 p.m. Eastern





More information coming soon!

Geospatial Mapping Tools and Techniques for Tribal Wetland Programs
Thursday, June 15, 2023 - 3:00 p.m.-4:30 p.m. Eastern






More information coming soon!


Education and Outreach Efforts to Support Tribal Wetland Programs
Thursday, September 21, 2023 - 3:00 p.m.-4:30 p.m. Eastern






More information coming soon!


Approaches to Sustainable Funding for Tribal Wetland Programs
Thursday, November 2, 2023 - 3:00 p.m.-4:30 p.m. Eastern






More information coming soon!