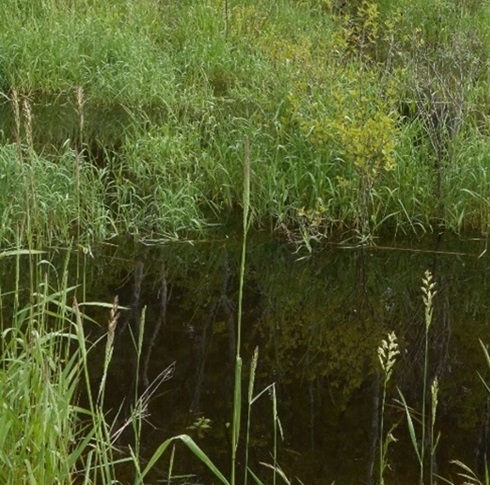 NAWM and the U.S. Environmental Protection Agency (EPA)have worked with Tribes to develop a series of webinars focused on developing effective Tribal wetland programs that accommodate and account for the unique ways in which Tribes manage their wetland and cultural resources. Beginning in 2018, NAWM and EPA worked with an advisory group from EPA Region 10 and the Pacific Northwest Tribal Wetlands Working Group (TWWG) to develop webinars; later webinars in this series capture lessons learned from Tribes in regions all across the U.S.
NAWM and Saint Mary's University of Minnesota GeoSpatial Services (SMUM) are currently working on a project to increase the capacity of Tribal Communities to protect, restore, and mitigate impacts to tribal wetlands by providing training on innovative tools, wetland science, grant writing, outreach, and communication. Along with an advisory workgroup composed primarily of Tribal wetland managers, NAWM and SMUM are developing a series of webinars focused on building Tribal wetland programs that are being presented in 2022 and 2023. Information on upcoming webinars is provided below.
Additional resources that may be of interest are available on the Tribal Wetland Programs webpage.
For more information and/or to join our email list for notices about upcoming events, please contact Laura Burchill at or (207) 892-3399.
If you haven't used Go To Webinar before or you just need a refresher, please view our guide prior to the webinar here.
View Past Tribal Wetland Programs Webinar Series Here
View a List of Tribal Wetland Programs Webinar Recordings Here

Geospatial Mapping Tools and Techniques for Tribal Wetland Programs
Thursday, June 15, 2023 - 3:00 p.m.-4:30 p.m. Eastern

PRESENTERS
Mike Knudson, GIS Analyst, Saint Mary's University of Minnesota - GeoSpatial Services

Ferin Davis Anderson, Supervisor of Environmental Sciences, Shakopee Mdewakanton Sioux Community

Dustin Carl, Fish and Wildlife Biologist, Chugach Regional Resources Commission
ABSTRACT
As GIS technology advances, geospatial tools have become more useful and accessible for wetland managers. These tools and techniques can be particularly valuable for monitoring and assessment applications, including data collection, analysis, modelling, and visualization for education and outreach. The results of these efforts may be utilized for other EPA core elements, such as prioritizing wetlands for voluntary protection, planning restorations, and tracking regulatory enforcement activities. In this webinar, you'll hear from GIS practitioners and tribal staff about how they have used geospatial tools and techniques to advance tribal wetland programs.
BIOS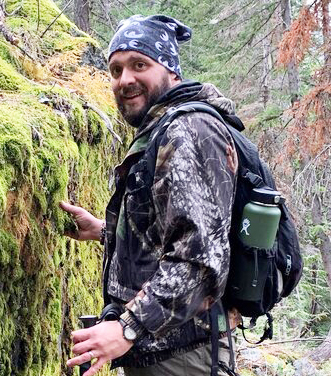 Mike Knudson holds a B.S. in Natural Resources from the University of Minnesota and an M.S. in Earth System Science and Policy from the University of North Dakota. His research integrated remote sensing and environmental monitoring to create a habitat suitability index for the Western Prairie Fringed Orchid on the Sheyenne National Grassland in eastern North Dakota. He also collaborated on research that analyzed annual terrestrial water budgets in the Coteau des Prairie of eastern South Dakota. Since joining GeoSpatial Services in 2021, Mike has contributed to Wetland Functional Assessments for the Shakopee Mdewakanton Sioux Community in Minnesota and the Three Affiliated Tribes of the Fort Berthold Reservation in North Dakota. In his free time, he enjoys traveling and wilderness exploration with his wife and two children, along with wood crafting and upland bird hunting.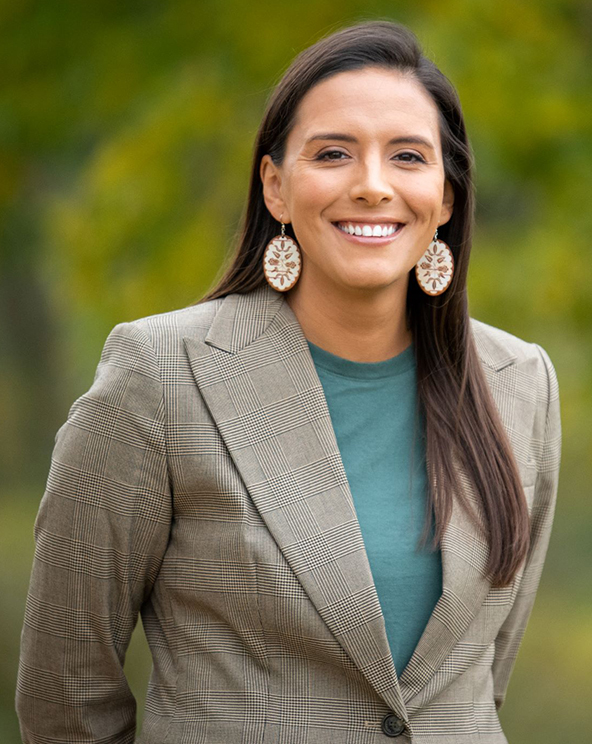 Ferin Davis Anderson is the Supervisor of Environmental Sciences for the Land and Natural Resources Department. She has worked with the Community since 2016. She is also an enrolled citizen of the Turtle Mountain Band of Chippewa in North Dakota. Ferin is responsible for stewarding, restoring, and protecting natural areas including wetlands for the SMSC. The Land and Natural Resources Department has refined their wetland management program recently under the direction of Ferin and a team of scientists, specialists, and technicians from the SMSC. They were awarded two Wetland Program Development Grants through the US Environmental Protection Agency (USEPA) in 2019 and 2021. They have used these funds to work with contractors to develop several decision support tools including an updated NWI wetland inventory, a potentially-restorable wetland GIS layer, a SMSC wetland rapid assessment method that integrates cultural science and knowledge into the process, a wetland identification model that uses spatial data collected from a UAV (drone) and mounted LiDAR system, and they are currently producing a Wetland Program Plan to submit to the USEPA for review. Ferin works to weave traditional knowledge and western science to make better more holistic decisions regarding land management.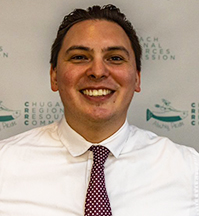 Dustin Carl is a Yupik Alaskan Native originally from Kipnuk, Alaska, and grew up in different communities around Alaska. He attended the University of Alaska Anchorage where he graduated with a B.S. in Biological Sciences and an M.S. in Biological Sciences after defending his thesis "Genomic Variation of Red-faced Cormorants in the Aleutian Archipelago and Bering Sea". Dustin has been a Chugach Regional Resources Commission (CRRC) Tribal Fish and Wildlife team member since January of last year, and with his time here he has led the CRRC projects on not only wetlands, but in fisheries, invasive species, subsistence outreach, environmental DNA, and Moose Populations. This work is being done to further the Chugach People's rights and access to a healthy subsistence population.







Education and Outreach Efforts to Support Tribal Wetland Programs
Thursday, September 21, 2023 - 3:00 p.m.-4:30 p.m. Eastern






More information coming soon!


Approaches to Sustainable Funding for Tribal Wetland Programs
Thursday, November 2, 2023 - 3:00 p.m.-4:30 p.m. Eastern






More information coming soon!