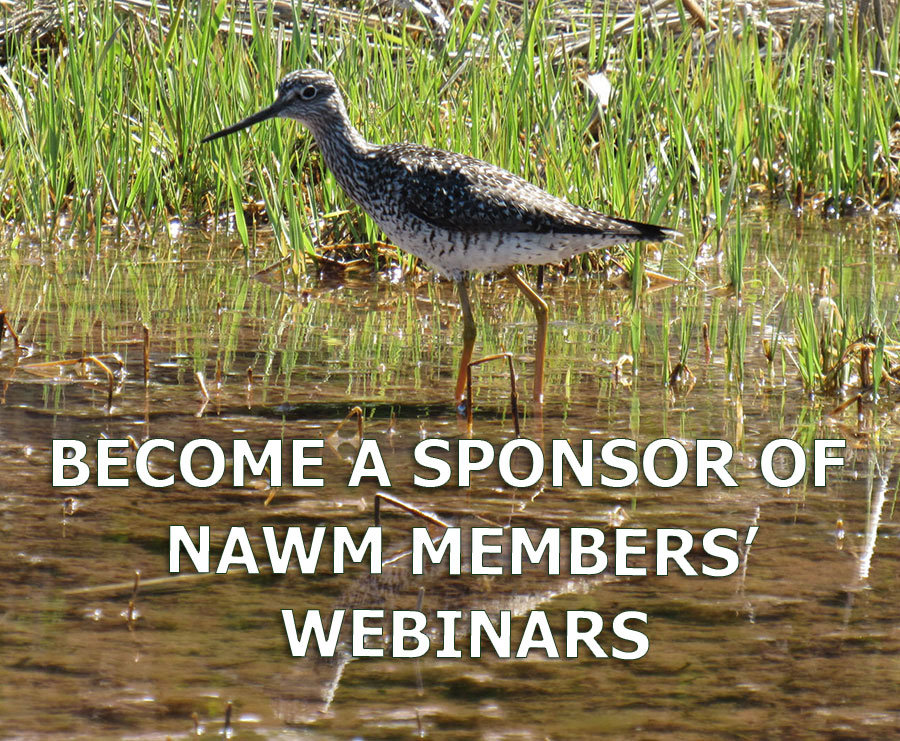 The National Association of Wetland Managers (NAWM) holds eight webinars per year for members. NAWM Member webinars cover a variety of topics encompassing wetland science, policy, program implementation, and legal issues. These webinars, including recordings for past webinars are available to NAWM members. If you are not a member, you are invited to join NAWM. For information about membership, click here.
For more information about this webinar series, please contact Laura Burchill at or (207) 892-3399.
If you haven't used Go To Webinar before or you just need a refresher, please view our guide prior to the webinar here.
View Past NAWM Members' Webinar Series Here
View a List of Past NAWM Members' Webinar Series Recordings Here
Please check back for future Members' Webinar Series. Thank you!



To view Past Members' Wetland Webinars:
Members You must be logged in.
Nonmembers To view recent Members' Webinars, please join NAWM.
View Past Member' Webinar Series Here
View a List of Past Members' Webinar Series Recordings Here